Flowers in your business
Dried flower installations
Are you looking for a unique pampas installation for your business or a dried flower installation that can brighten up your space and support your brand? Then we would like to see together how we can make it a unique piece!
With dried flowers we can provide a customized installation that you can use as decoration in your business or shop for months to even a year, depending on the circumstances, such as the amount of direct sunlight. Thanks to the bright colors of dried flowers, we can create an eye-catcher in your desired color palette that can immediately provide a pop effect and transform your business into an elegant and modern space. For example, a pampas installation or flower cloud looks great in a shop window, as wall decoration in a beauty salon or can even make the entrance hall of your company Instagram worthy.
Would you like to know more about a custom dried flower installation? Fill in the contact form below and we will send you a tailor-made offer.
Fresh flowers at the office or in your retail space?
Do you attach importance to a positive customer experience and do you want to leave a good impression as a company? Or do you want to immerse your employees or colleagues in a wonderful floral wealth that makes them just that little bit more enthusiastic to come to work?
We are all increasingly looking for a connection with nature. Fresh flowers and plants are therefore increasingly part of, for example, advertising campaigns and corporate culture, which is why we are happy to provide unique and modern flower arrangements for your office or store!
What we stand for? We create modern and hip (and preferably colorful) flower arrangements with high-quality seasonal flowers that also smell nice. You can have our flowers delivered or placed at the counter or in the reception hall, for example, and we will make sure everything looks great! We provide a matching vase or bowl, and we are happy to take the waste with us when we come to place a new and fresh flower arrangement or bouquet of cut flowers.
Would you like to know more about our formulas of fresh flowers delivered to the office? Fill in the contact form below and we will get back to you as soon as possible.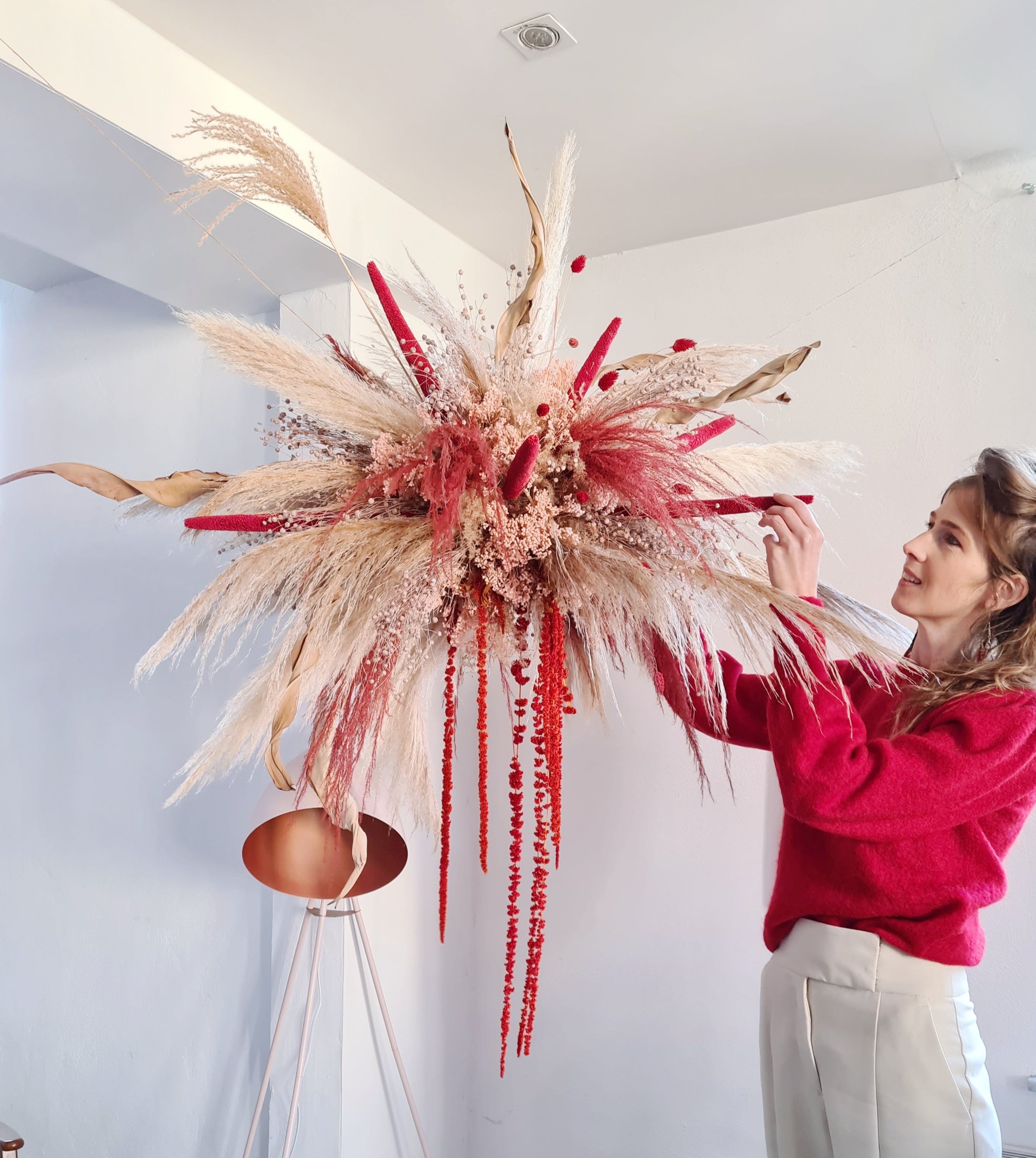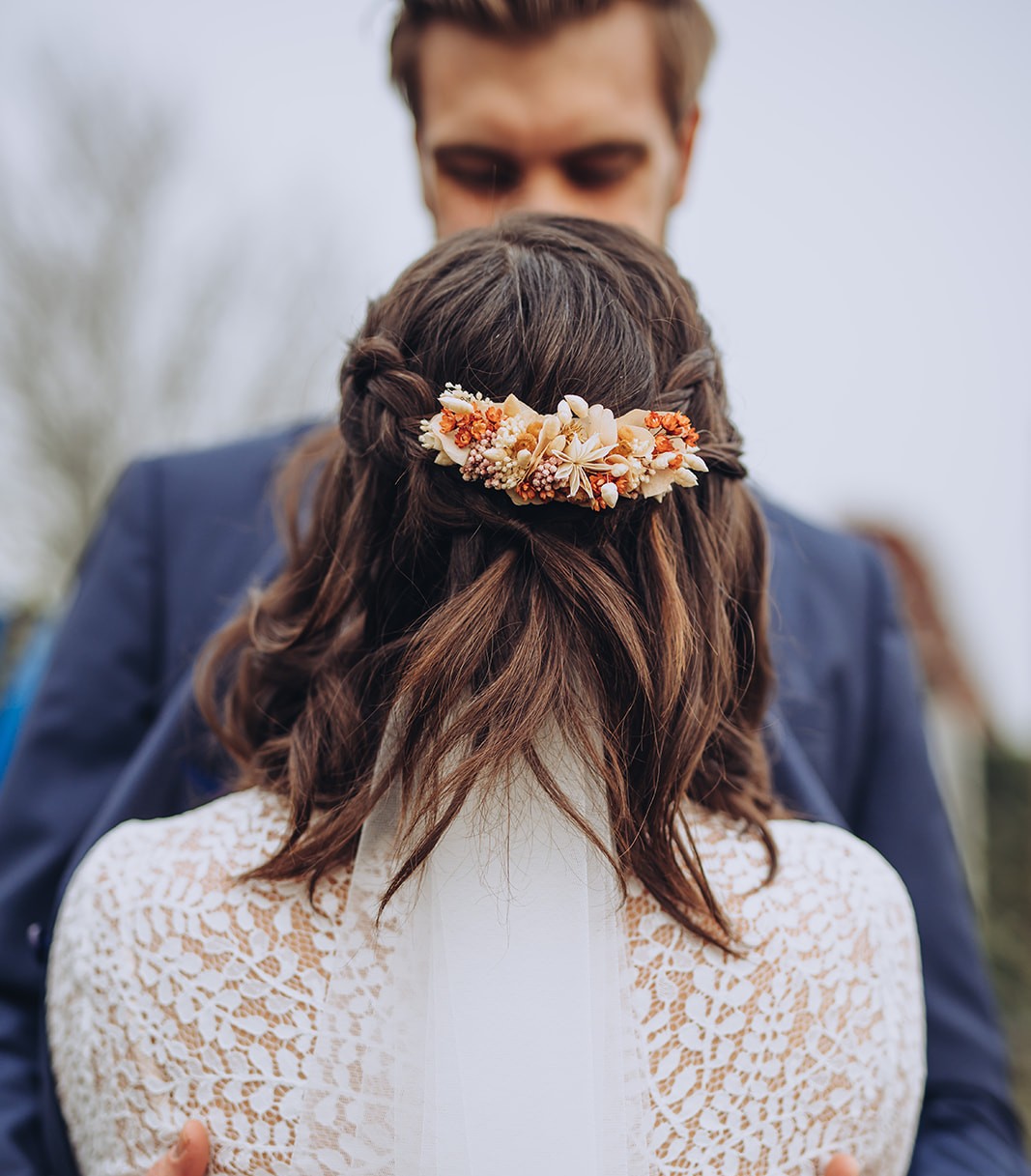 DRIED FLOWER ACCESSORIES
Handmade in our atelier
EVENTS - CUSTOMIZED
Flowers with a golden edge